Keynote Speakers Short Bios
Lisa Ploum, Academic Coordinator Entrepreneurship, Corporate Value Creation, Wageningen University, NL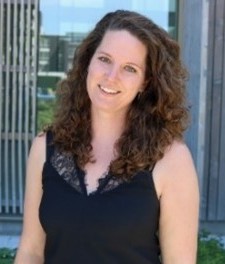 Lisa Ploum is a researcher and program manager in the domain of entrepreneurship education at Wageningen UR. I have done my PhD on competencies for sustainable entrepreneurship and my current research focuses on monitoring the (sustainable) entrepreneurial mind-set of students. I work for the Entrepreneurship @WUR team, in which we develop co-curricular entrepreneurship programs for students, PhD students and researchers.
This work enables me to combine my analytical capacity, my creative thinking and my knowledge on sustainable ventures and entrepreneurial learning in the agri-food domain. For more information about my profile and publications, please visit: https://www.linkedin.com/in/lisaploum/
Davide Pettenella, University of Padova, IT
Davide Pettenella is full professor of Forest Economics at the University of Padova. He has been involved in research projects in the IIASA Wood Supply Model for Italy (Environment Program), in the EEC-DG XII research programme FAST RES 4, in the IEA 'Implementing agreement on bioenergy', in two Concerted Actions financed by EC FAIR Programme ('Consequences of structural changes in roundwood and forest markets in Europe' and 'End-use and substitution analysis for sawn timber and wood based panels: implication for European Forestry'), in the EC STD3 Programme ('Sustainable development of the ecosystems of the coastal hill of Peru'), in the 'Sustainability audit of Swiss forest policy' of the Swiss Federal Forest Administration and, as FEEM scientific coordinator, of the EC-DG XII research project 'Critical Natural Capital and the Implications of a Strong Sustainability Criterion' and in other research programs founded by CNR and other Italian research institutions. He has published 210 papers in the field of forest economics and wood products marketing.
Michael Ambros, University of Natural Resources and Life Sciences, Vienna (BOKU), AT
Michael Ambros works at the Centre for Global Change and Sustainability at the University of Natural Resources and Life Sciences, Vienna (BOKU) since 2013. He is responsible for entrepreneurship education within BOKU:BASE (BOKU Activities Supporting Entrepreneurship) and lecturer of courses on sustainability-driven entrepreneurship. Due to his previous diverse business experience in the automotive and the fair-trade sector, he is equally familiar with the academic and the business environment. His understanding of entrepreneurship education mainly focusses on enabling and promoting the viable realisation of ideas for a sustainable development.
Frederik Nygaard, Head of the UCPH Science Innovation Hub, DK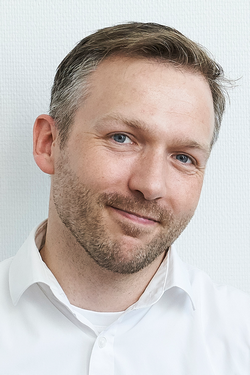 Frederik has been Head of SCIENCE Innovation Hub since April 2021, but is not new to the student hub, as he has been employed there as a business developer for the last 2.5 years. With a solid background in business development within research and student entrepreneurship, a keen understanding of innovation and strategy, Frederik can lead the hub onwards continuing a very positive growth the last few years. Before working in SCIENCE Innovation Hub, he worked as project manager in the University of Copenhagen's central administration and prior to that with business development at the Technical University of Denmark. With an engineering degree in business development from Aarhus University and experiences as an entrepreneur, Frederik has tried being in the middle of an innovation ecosystem, an understands that students need a connection to the surrounding society.
Mikkel Sørensen, Haed of DTU SkyLab, Danish Technical University, DK
For the past 8 years Mikkel has been heading DTU Skylab at the Technical University of Denmark. During this time, the Skylab has developed from a small-scale pilot initiative to a leading hub for technology-based innovation and entrepreneurship with more than 5,000m2 of facilities and around 50 full time staff. Prior to this, Mikkel was the National Manager of Venture Cup Denmark, a start-up support initiative originally founded by McKinsey and, among other things, he is also the co-founder of Stormglas which drives interdisciplinary art projects. Mikkel has two master degrees - one in Modern Culture from University of Copenhagen, one from the Rhythmic Music Conservatory. Furthermore, he holds an Executive MBA from the Technical University of Denmark.
Gitte Schober, Wageningen University and Research (WUR), NL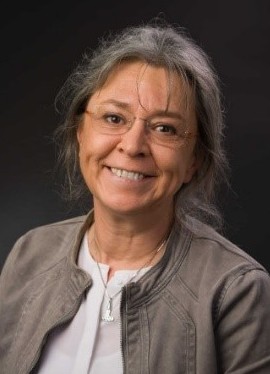 Specialising in knowledge transfer and impact creation, with more than 20 years of experience working at Wageningen UR and as a consultant, coordinating the entrepreneurship education and start-up activities within the Food Valley region.
As coordinator of the 'Entrepreneurship @WUR' team the focus lies with all kinds of entrepreneurial activities at WUR ranging from curricular courses, research projects, extracurricular workshops, to incubation of early stage student startups in our incubator Starthub on Wageningen Campus.
Marije Lesterhuis, Comproved/ University of Antwerp, Antwerp, BE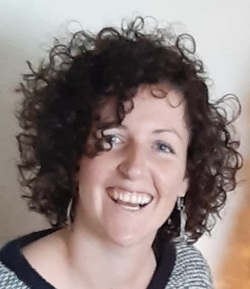 Marije Lesterhuis is connected to the University of Antwerp, where she defended her PhD on the validity of comparative assessment in 2018. Currently, she conducts research on feedback, learning from comparisons and training evaluation. She is also co-founder of the spinoff Comproved, which aims to improve the quality of and learning from assessments through comparative judgement.
Kåre Moberg, The Danish Foundation for Entrepreneurship, Odense, DK
Kåre Moberg, PhD, Research leader at the Danish Foundation for Entrepreneurship, has been working with entrepreneurship education and assessment for over ten years. He has developed numerous assessment tools for studies of entrepreneurship programmes, at all levels of education. He has been the lead researcher in numerous international research projects, such as the ASTEE-project, the Youth Start Entrepreneurial Challenges project, and the EPIC project. His research is focused on impact and applicability, and he has published multiple policy briefs about topics such as online education, female entrepreneurship and sustainable entrepreneurship. His expertise in quantitative program evaluations is sought after internationally, as well as his experience in structural equation modelling and psychometric scale development.
Thomas Lans, Senior Manager Research, National Centre of Expertise in Vocational Education and Training in the Netherlands (ECBO), 's-Hertogenbosch, NL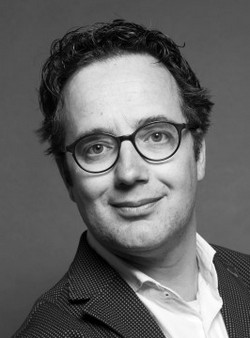 Thomas Lans received his PhD on entrepreneurial competence in agriculture at Wageningen University in 2009. After that he was active as assistant professor at that same university at Education and Learning Sciences, focussing on research and education on entrepreneurial learning and entrepreneurship education. In that role he was active as one of initiators and developers of entrepreneurship education at Wageningen University. He became a Comenius Teaching fellow on inclusive entrepreneurship education in 20281 and a visiting professor on sustainable entrepreneurship education at the university of Teramo in 2020. Currently, Thomas is senior managing researcher at ECBO, the Dutch Expertise Centre for Vocational Education and training. His work concentrates on monitoring and evaluating 21st century skills, with a special focus on entrepreneurial skills.