ICA-Edu Webinar No 4
Extracurricular activities and their importance in the academic environment:
the EFSET example
was held on Thursday 22 June from 13.00 - 14.00 CET
Webinar overview:
In an interconnected world, solutions to challenging problems can only be found when people from different disciplines come together to contribute their unique backgrounds and knowledge. Extracurricular activities can provide a great opportunity to encourage this process. In addition, they can be seen as extremely important in shaping the academic profile of students, giving them the opportunity to broaden their network and offer knowledge in areas outside their studies. The EFSET programme, co-funded by EIT-Food, is a very nice example. The founders of the company HOLIROOTS presented a Case Study of a company startup from its beginnings as an extracurricular activity in their studies.
Extracurricular activities and their importance in the academic environment: the EFSET example. Dimitrios Paraforos , Professor of Agricultural Engineering, Geisenheim University, DE
HOLIROOTS Case Study: From theory to practice, the journey of a social food startup! Paola Varela Pérez, CEO HOLIROOTS, 73630 Remshalden, DE
Short Bios: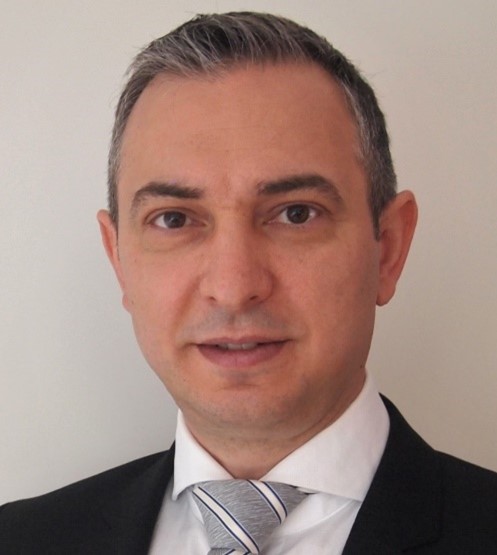 Dimitrios S. Paraforos was born in Thessaloniki, Greece and grew up on a farm in Northern Greece. He completed his BSc studies in Automation Engineering at the Technological Educational Institute of Chalkida (Greece) and his MSc in Agricultural Engineering at the University of Thessaly (Greece). After several years of working in industry as an automation engineer, he joined the University of Hohenheim (Germany), where he obtained his PhD (2016) and Habilitation (2020) in Agricultural Engineering. In 2018 he received the Baden-Württemberg Certificate for academic teaching, while in 2020 he was awarded the GIL Prize for his habilitation thesis. Since April 2023, he has been working as Professor of Agricultural Engineering at the Geisenheim University in Germany. His research interests include agricultural machinery automation, unmanned ground and aerial vehicles, and decentralised and resilient digital farming systems.
HOLIRO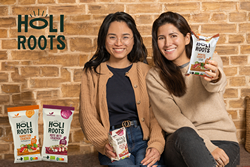 OTS is a social company that rescues vegetables that did not pass the farmers gate and transform them into tasty and healthy crackers. Our team is built by two interdisciplinary and international women with one goal, contributing to a more sustainable and just future for all. The EFSET programme contributed to our startup in providing the holistic knowledge about sustainable food system. Both company founders visited the EFSET program which provided an overall concept as well as promoting the importance of international and interdisciplinary teams to manage the challenges and to come with holistic and innovative solutions.